Rain Barrels and More
A Division of Midwest Internet Sales
We only ship to the lower 48 U.S. states.
"BUT"
To accommodate our "would be" Canadian Customers

Kinek Border Shipping for Canadians
We have partnered with Kinek.com to provide a great new shipping option to our Canadian customers. Kinek has set up secure parcel receiving locations, called Kinek Points, at nearly every major border crossing between the US and Canada. Each location is located on the US side of the border and by signing up for the Kinek service and shipping to one of them, you can receive the same shipping prices as US customers. Once your package arrives, Kinek notifies you (by email, text message, or push notification) and will then store the package for up to 30 days for you. You can then drive to the KinekPoint and pick up the item at a convenient time for you. Upon pick-up, you pay a small fee, usually $5 for packages under 30lbs, far less than international shipping and brokerage fees! Some of the major cities Kinek serves are: Toronto, Vancouver, Montreal, Ottawa, Winnipeg, London, Kingston, Kelowna, Sault Ste. Marie, Saint John, Fredericton, Calgary and Cornwall.

Click here to sign up for your free Kinek account.
White Oak Trash Cans

$329.00

with Free Shipping!
Whiskey barrel is 35" tall with a 23" center diameter and a 21" top and bottom diameter Plastic liner is 31" tall with a 19" diameter. This trash barrel
has a removable single rope, one piece lid
$349.00
with Free Shipping!
Trash barrel is also available with optional hinged
center lid. This lid has two rope handles and is
still completely removable.


$359.00
with Free Shipping!
This lid is fastened to the barrel with a large hinge,
and is not removable. The head comes with a single rope.
This head is suggested when the trash barrels are used
in remote locations


$369.00
with Free Shipping!

This lid has two hinges, one on the center lid, and one
for the barrel head. This head is fixed permanently to the trash
barrel. This head is suggested when the trash barrels
are used in remote locations.
$495.00

with Free Shipping!
Branded and laser engraved trash barrels,
as seen above with a single rope attached hinged lid.

Toll Free: 1-877-888-5609
We are currently shipping most of our
rain barrels, composters and recycling containers within
5 business days of receiving the order
Click on the Picture above to order
These White Oak Trash Cans are made from used whiskey and wine barrels.
You can't get much GREENER than that!!
These barrels are designed to be used indoors or outdoors.
Each barrel has a 53 gallon capacity.
Our Whiskey barrel trash cans come with a rope handle lid
and a hard plastic liner with handles that is easily lifted out for dumping.
Garbage bags can be also be used and attached
to the liner with two wooden clothes pins.
Other miscellaneous barrel products available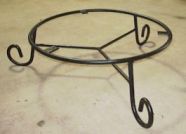 To order On line from our secure server
click on the pictures above
QUANTITY WHOLESALE PRICES are available to municipalities, conservation organizations, retail stores, State and Federal parks etc. on request. For information and pricing call Wyman @ Toll Free: 1-877-888-5609 or e-mail redmon@evansville.net
Return to the Rain Barrels and More Home Page
Last edited 02/24/2014