Rain Barrels and More
A Division of Midwest Internet Sales
White Oak Party Barrels

$289.00
Toll Free: 1-877-888-5609
TEMPORARILY OUT OF STOCK
We are currently shipping most of our
rain barrels, composters and recycling containers within
7 business days of receiving the order
Click on the Picture above to order
These White Oak Party Barrels are made from used whiskey and wine barrels.
You can't get much GREENER than that!!
These barrels are designed to be used indoors or outdoors.
Each barrel has a 53 gallon capacity.
It comes with a white oak rope handled lid and
a 15" deep plastic liner which will hold
several cases of soft drinks or beer.
The plastic liner is plumbed to a brass spigot
on the back side of the barrel that is used
to drain off water from the melted ice.
Of course it is also deep enough to
hold and chill bottles of wine. The party barrel is also great
for point of purchase displays in
convenience stores and liquor stores.
Miscellaneous barrel products available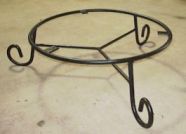 To order On line from our secure server
click on the pictures above
Toll Free: 1-877-888-5609
QUANTITY WHOLESALE PRICES are available to municipalities, conservation organizations, retail stores, State and Federal parks etc. on request. For information and pricing call Wyman @1- 877-888-5609 or e-mail redmon@evansville.net
Return to the Rain Barrels and More Home Page
Last edited 11/14/2014